LAMORINDA
T I L E & S T O N E
We recognize that remodeling projects can sometimes be overwhelming and our friendly and knowledgeable staff makes every effort to make our process straight forward and easy. Whether you want a kitchen or bathroom makeover, we can work within your budget. We will gladly meet with you in your home or our office to define your personal style and create a timeline to suit your immediate needs as well as long term plans.
We pride ourselves first and foremost on Outstanding Customer Service. Our staff is well versed in the stone industry and works diligently to execute all projects with quality craftsmanship and professionalism. We also operate our own on site fabrication plant which eliminates the need to work with other companies and missing important details. This enables us to maintain high quality control standards as well as meet our deadlines.
"It's about Quality."
TOPZERO
The only true seamless, rimless stainless steel sinks for kitchen and bathrooms. TopZero sinks are the new alternative to the undermount stainless steel kitchen sinks, luxury kitchen sinks and integrated kitchen sinks. The sleek beauty and elegance of a seamless look now brings a flawless, vanishing-edge appearance and offers the aesthetics as well as hygiene to solid surface countertops.

HAHN
Hahn Kitchen and Bathroom Sinks provide distinctive style, craftsmanship and uncompromising performance designed to delight and inspire. Every HAHN sink is produced using the finest materials with meticulous attention to detail — including more features and components than those offered by well-known brands at three times the cost.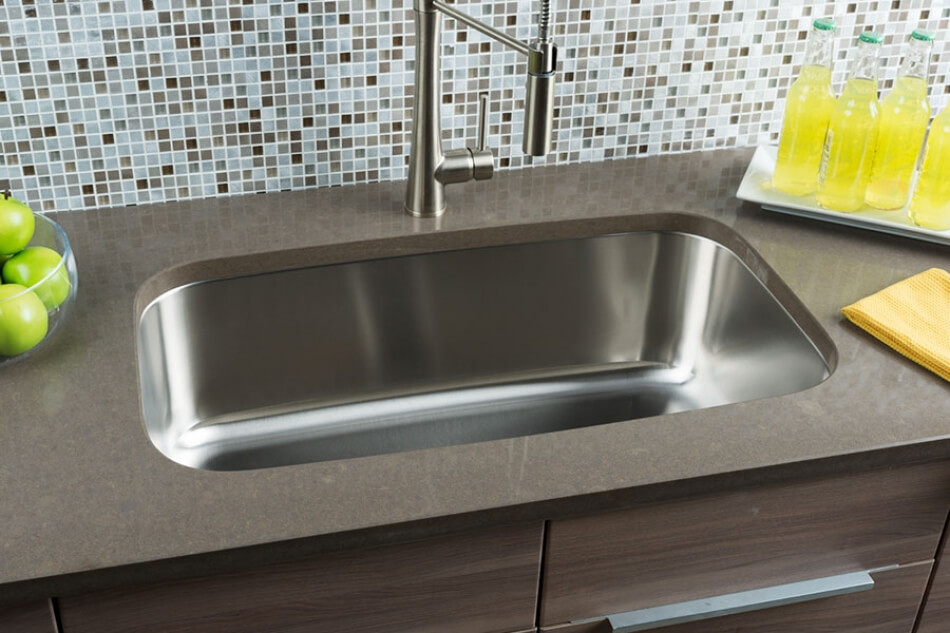 TELTOS
"Artificially invented from the finest quartz, for the modern lifestyle." - TELTOS
High quality, elegant and breathtaking designed quartz. Visit their website and warehouse for a closer look and for more information about their products.
CALACATTA GIOIA TT1004GIO
m.S. INTERNATIONAL
Explore our selection of slabs and countertops available for your project.
In addition to granite, marble, travertine, limestone, slate, and Q Premium Natural Quartz, we also carry prefabricated countertops.
VADARA
Vadara is quartz designed for modern living. With its superior practical qualities including extreme durability, Vadara surfaces are ideal for use in almost any interior application.
ARIZONA TILE
Quartzite Stone Slabs & Tiles are valued for their beauty and durability. Quartzite has been sought out as a flooring material for centuries. Quartzite was once seen in outside terrace applications, but as people appreciate its natural beauty and incredible durability, quartzite, like slate, is finding artful and interesting uses in interior spaces. Quartzite often carries a unique feature in its formation which creates a rusty patina when exposed to water, such as near swimming pools. Some homeowners find this unusual color coordinates with their furnishings and creates an exceptional look not found in other types of natural stone. (Arizona Tile carry a variety of Natural stone type and quartz)
These are a few of many companies that are listed which are not part of Lamorinda Tile & Stone.
These companies are distributers and suppliers where we connect our customers for a quick and easy access. A few stone suppliers do not sale slabs to home owners or general contractors directly, stone fabricators (Lamorinda Tile & Stone) will need to purchase your order. Sinks could be purchased from us or customers could also purchase them by visiting their website and calling the company directly.